Christmas time is upon us once again, and many of you are asking me what you should buy the conservative guy in your life.  It's got to be something cool that he would never buy himself, and let's face it — Conservative guys generally have everything, so we're tough to shop for.  Since you can't give the conservative guy in your life the white house or the senate this year for Christmas, we'll try to provide you with some cool ideas we've come up with that just might make his day extra special.
Humidors:  Humidors are a great idea even if your guy doesn't smoke cigars regularly.  It will be something he can put on a shelf and show off to his friends at cocktail parties and gatherings.  The fun of preserving a few cigars in the perfectly kept temperature and humidity level will be something that will keep him busy, and relaxed in his spare time.  Start him out with one of these classics from Thompson, and he'll absolutely love you for it!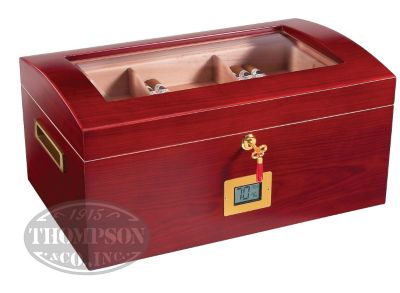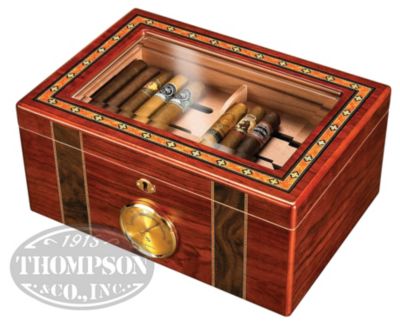 ARCH BARREL HUMIDOR

CHURCHILL 125 COUNT HUMIDOR
Also see my previous blog titled "What Kind of Cigars Does Rush Limbaugh Smoke" for other cool cigar related gift ideas!
Travel: A trip somewhere is a great gift for a conservative guy, because we work harder than the average bear and rarely take time for ourselves.  Having a woman surprise us with a hotel room in Vegas, or a trip somewhere exotic would be the ultimate in enjoyable gifts for us — and it means we'd get to spend more alone time with you, which always makes us happy.  Consider one of these to make the conservative guy in your life extra happy during the next holiday:


Wynn Las Vegas
(Steve Wynn, the owner is a fellow conservative!)
The Venetian Resort Hotel & Casino
(Maybe you'll run into Sheldon Adelson, the wealth Republican booster while you cruise the casino floor of his resort?)
Jewelry – Women aren't the only ones who like to find a little bling in their stocking.  Guys like jewelry also!  Some really cool jewelry to try on your man during the next holiday would be the new craze which is titanium and tungsten jewelry.  They are lightweight, resist scratching, and are actually quite affordable.  Many of the pieces we like are under $100 dollars.  Examples:
Titanium 7MM Wheat Link Bracelet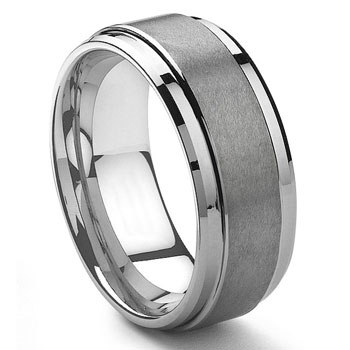 ALTOALPHA Tungsten Carbide Matte Men's Ring
Gadgets:  Gadgets are always a hit with guys because they will think they have super powers and can do anything with the right gadget.  Be sure to pick something classy and cool that he'll want to carry with him at all times, and will remind him of you.  We'd recommend a really nice multi-tool from the pros over at Leatherman, so he can take it camping or carry it every day on his person.  With many functions like a bottle opener, for example — he will be grinning ear to ear as he shows it off at parties, and tells his friends what a great lady you are for buying him such a thoughtful gift!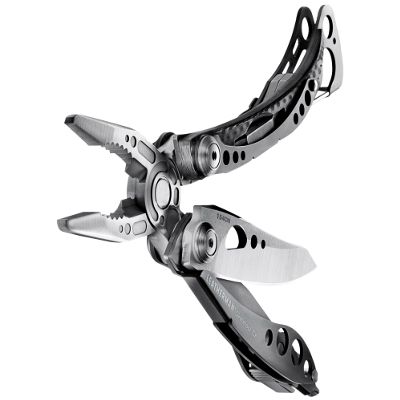 Leatherman Skeletool CX

Leatherman Skeletool
Rolex Watches:  Nothing says that he is a strong, confident conservative man more than sporting a Rolex watch.  Fast becoming the single biggest fashion statement a conservative man can make, a Rolex watch tells the world that he is successful and overtaxed.  President Obama and the left can smooch his big madras covered behind, because he's wearing a Rolex, and he's proud of his achievements in life.  Not a gift to be given lightly, of course — but if you can afford one, I highly recommend it as the ULTIMATE gift this holiday season for your conservative man!
Men's 18K Yellow Champagne Dial Tachymeter Bezel Rolex Daytona Cosmograph (145)

Men's Stainless Steel Black Dial Silver Tachymeter Bezel Rolex Daytona Cosmograph (332)

Men's Two Tone Blue Dial Unidirectional Rotating Bezel Rolex Submariner (1276)

Men's Black Dial Beadset Bezel Rolex Day Date President (138)